I've decided that I would post steam-related goodness to my blog. While I am disappointed that Steampunk is now mainstream, it does mean there are more talented artists out there making amazing things.
Take for example, this new phone. It works with punch cards that one uses to store phone numbers or commands for the alarm, etc.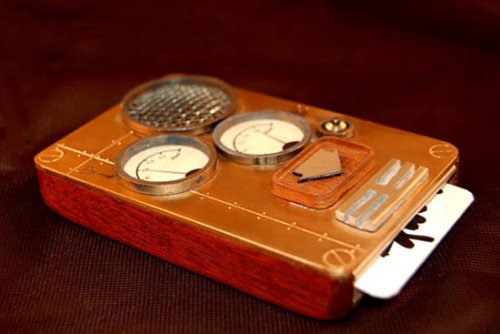 Even more amazing, though, is Lord Cockswain's Ray Blunderbuss, The Unnatural Selector.
Finally, while I normally have not been thrilled with Steampunk renditions of Star Wars characters, I find this little beer barrel R2D2 to be the exception.